Is it just me or are butterflies everywhere right now?  I've seen them on vintage inspired tea towels, embroidered on kids clothes, on fabrics and so many other places.  I never used to notice them too much outside our house, but we've been going on nature walks with the kids and see them all over the place!  With all the great butterfly inspiration around, I thought it might be fun to see if I could come up with a pattern to make Kate some butterfly wings.  You guys… Kate loved them!  I'm not sure if she thought they were dragon wings like the ones her brother has, or if she really just liked pretending to fly.  Either way, she thought they were pretty cool.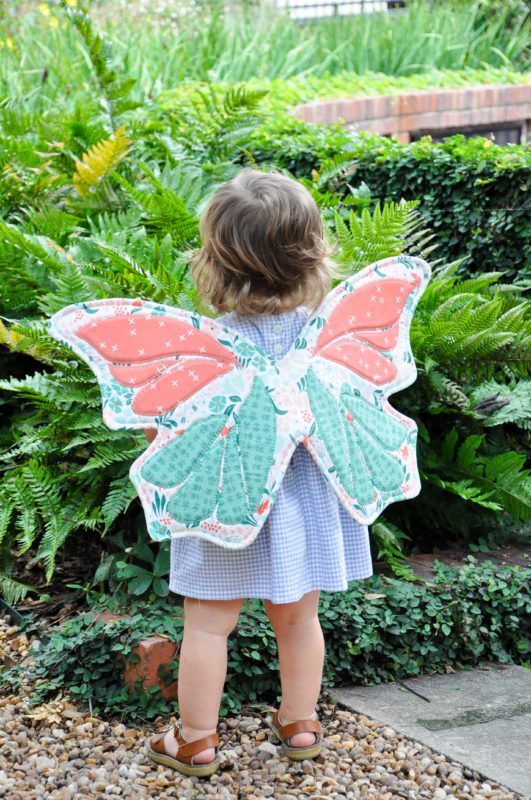 The Bella Butterfly Pattern is easy to customize so you can make them as simple or as elaborate as you like.  The pattern includes the pattern for the main wings, the pattern pieces for the petal appliques and step by step instructions with photographs to help you sew it all together.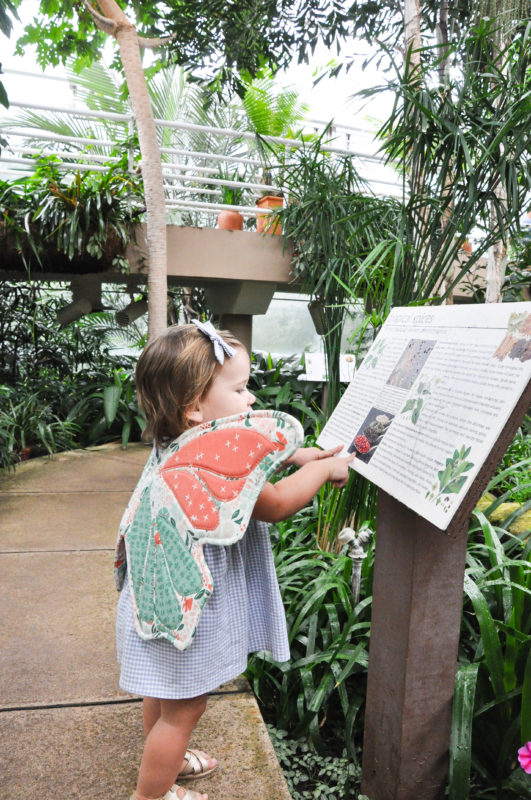 I used ByAnnie's Soft and Stable between the layers of the wings, and it works great for keeping the tips of the wings from folding over to the front.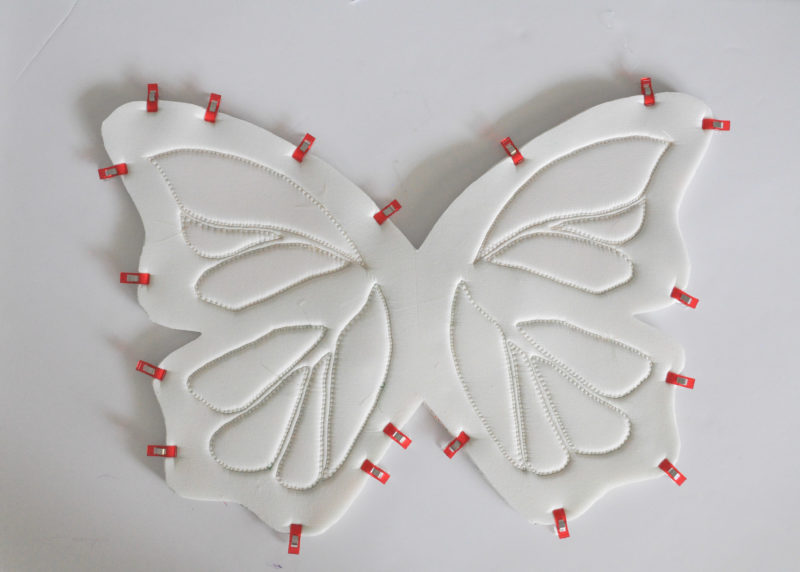 The petals appliques are where you can get really creative and use some of your fancy stitches on your machine.  I used the appliqué stitch on my Babylock Sofia, but it was fun to play around with the others before I settled on this one.  You can set the hidden in between stitches to different lengths which is great if you need to adjust for corners or points on your appliqué.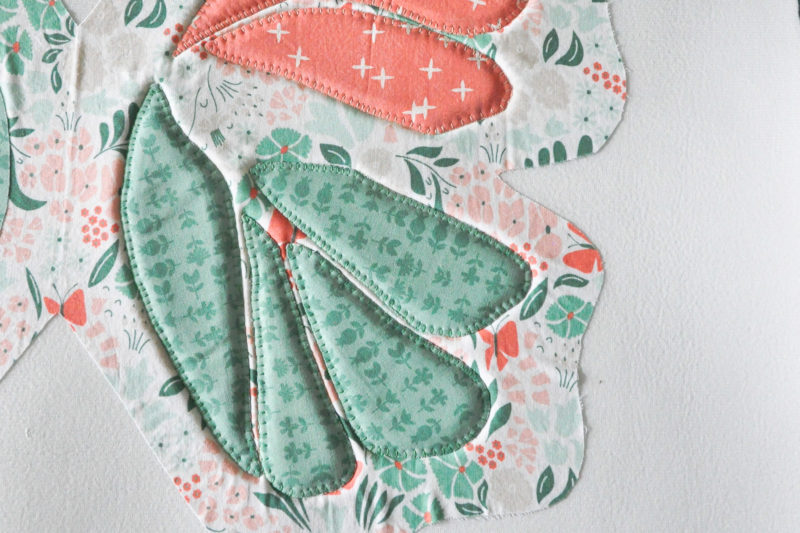 The wings are attached with fabric covered elastic to make them more comfortable for your little one to wear.
Aren't these wings just the sweetest!  To get the Bella Butterfly Wings Pattern for free, sign up for the Telafante Newsletter here.  It's only free for the month of October and November.  They make the perfect prop for photo shoots (Find a conservatory!), playing dress up and even Halloween.  Your little one's imagination will fly free with these whimsical wings!