This color block pillow with Kona cotton turned out to be such a happy little project!  It was a spur of the moment idea to take a mini charm pack of Kona cotton solids and arrange them from dark to light.
I sewed them into strips with a 1/4 inch seam allowance.  Then, I sewed the strips together with a 3/8 inch seam allowance.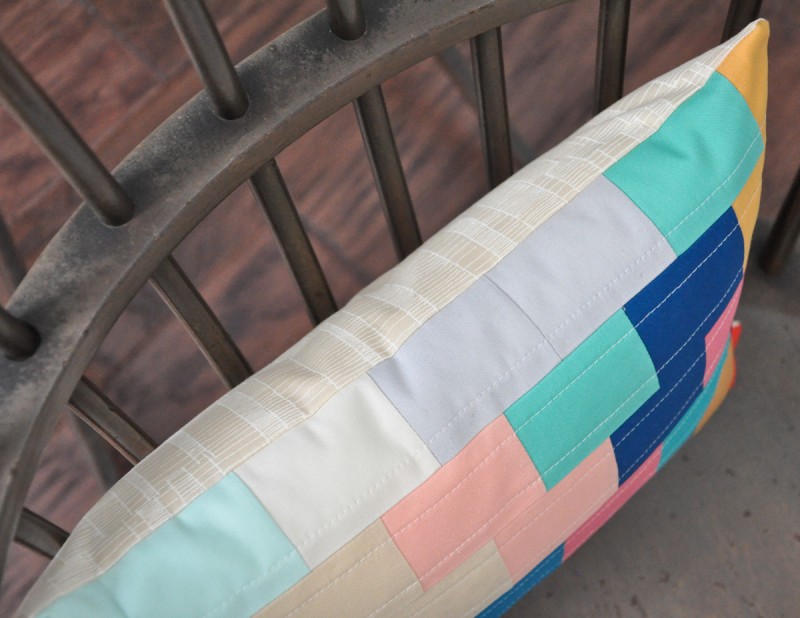 After the front was pieced together, I quilted the front panel to a piece of batting.  I didn't want to take away from all the pretty colors, so I just sewed horizontal lines about 3/8 inch from both sides of the seam.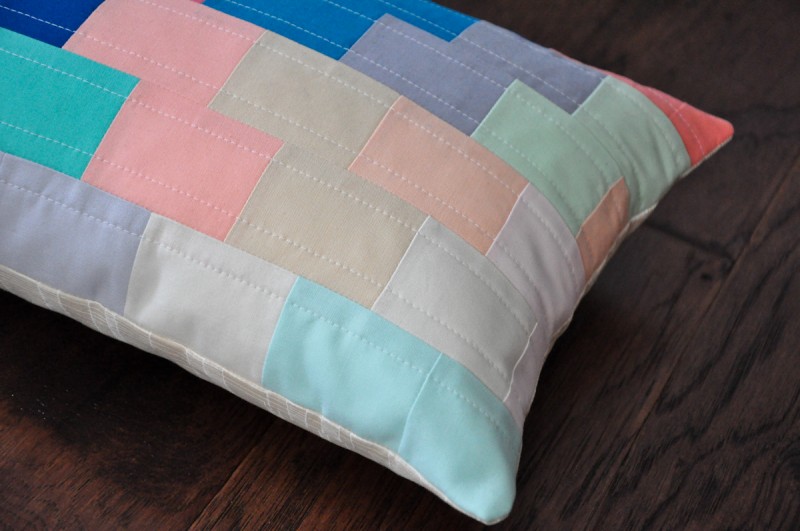 The finished front panel ended up being the exact size of a 12 inch by 16 inch travel pillow!  Perfect!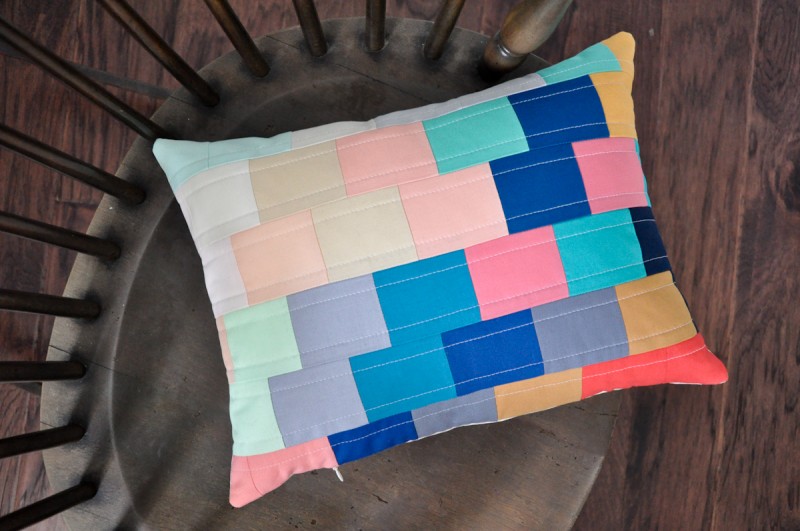 I decided that I should share this happy little pillow with telafante follower, so it will soon be off to its new home!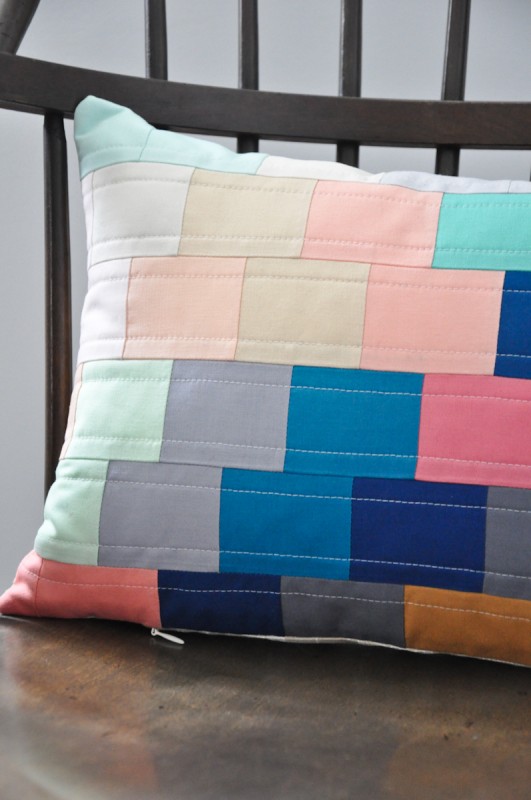 You could easily use a regular sized charm pack to create a larger version of this pillow!  Check out your favorite fabric stores for precut bundles of charm pack or mini charm packs.