Have you heard about the #ihavethisthingwithfloors instagram feed?  It's filled with beautiful pictures of beautiful floors.  The funny thing is I keep seeing pretty floors that I want to turn into quilts!  So, I did!  I saved this tile floor picture from Natasha Lawyer's instagram and used it as inspiration for this simple, modern quilt.
If you have followed my blog for long, you know that I jump at any chance to use fabric from Carolyn Friedlander's Doe collection. I used Breeze in White and Intersections in Grey as the main background fabrics for the quilt and loved the idea of cutting up the grey fabric and randomly sewing it back together within the same block. Then, I chose a different contrasting color to use within each of the grey blocks.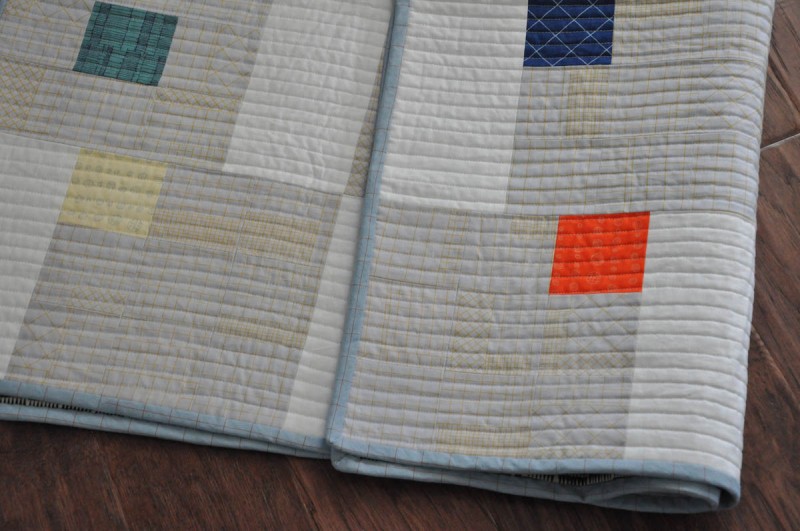 Instead of making the top left square the contrasting color like the tile floor in the photo, I decided to place the contrasting square in different locations within the overall block.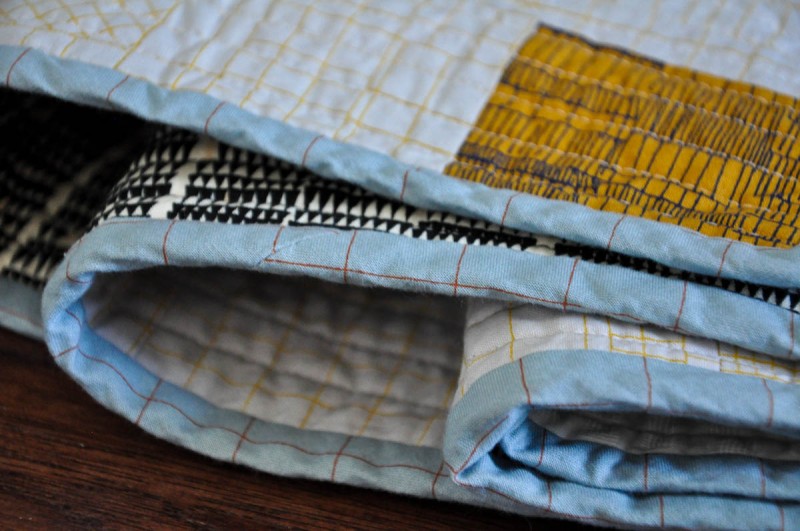 To make the grey blocks with the contrasting colors have a greater visual impact, I used white rectangles instead of white squares in between them. You could easily change them back to squares if you wanted to expand the size of your quilt.
The back of the quilt is a solid piece of Sharp in Black, also from Friedlander's Doe collection, and the binding is Crisscross in Sky.
The final size of the quilt is about 38 inches by 42 inches. Perfect for a throw quilt over the sofa or for a little one to spend some tummy time rolling around on the floor.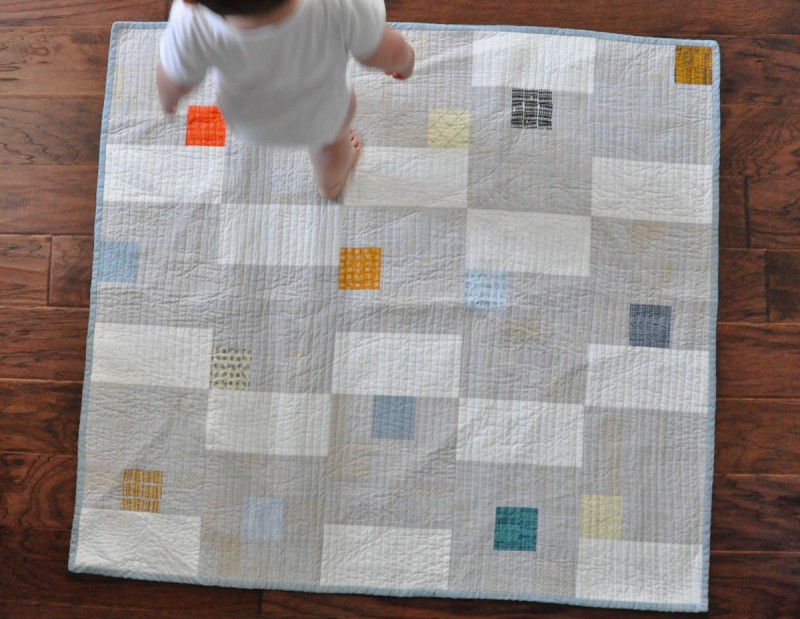 Now go find a pretty floor for some sewing inspiration!