Remember these Busy Baby Book Kits I told you about?  They are the just the neatest designs from Evy over at A Bit of Stitch.  Des loves the ones that Evy makes for him!  His favorite one right now is the "zip" one.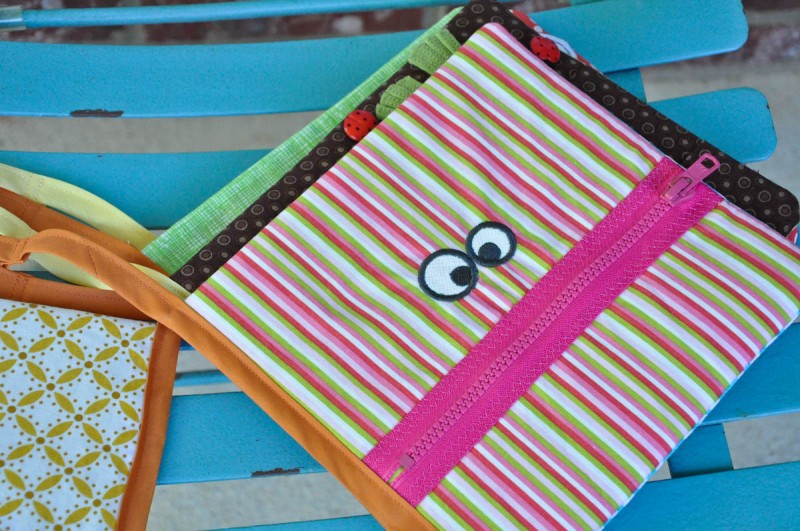 The little tree page features an embroidered owl, bird in a nest and a squirrel perched on a limb.  Little ones can easily fold back the felt flaps to peek at what's hiding in the tree!
One of our sweet little cousins turned one last week, and I had so much fun making her a few pages!  She didn't want to put it down after she opened it!  Hopefully, it'll keep her entertained when her momma needs a little quiet time.
The memory page is sweet for babies to look at and enjoy the pictures, then when they're a little older, they can have fun trying to match the pictures.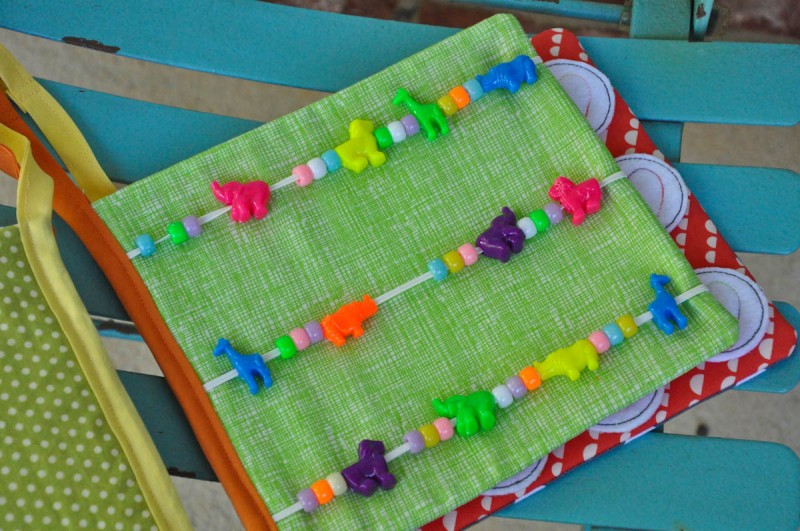 You can purchase the kits for the tree pages and monster pages in my etsy shop.  The kits include most of the supplies you need, designs and instructions.  Evy's directions are always easy to follow, so make sure you read them!  If you would like to purchase an already completed page, send me an e-mail to set up your custom order!
The bead page is great for teaching your little one to count.  I think it would look awesome with some little wooden beads too!
But let me tell you… That garden page is my favorite!  I want to decorate my house with all these adorable felt vegetables!  I mean seriously!  Who wouldn't love these little radishes hanging on a banner?  I think I'm going to make some just for me!