A friend of mine held a Spring Fling ladies night out last week and had the cutest idea!  She asked all of us to bring a flower or plant to exchange with each other!  What a perfect way to celebrate all this nice weather we're finally having!  Since I know pretty close to nothing about flowers, I spent way more time in the plant nursery than was necessary.  I finally just picked something I thought was pretty and hoped it wasn't some horrible plant that nobody would like!  About an hour before I had to leave, I figured I should do something to fancy up my plant in case I needed to distract everyone's attention from my bad choice in flowers.  What can make any plant look even more special?  A little ruffle plant cover!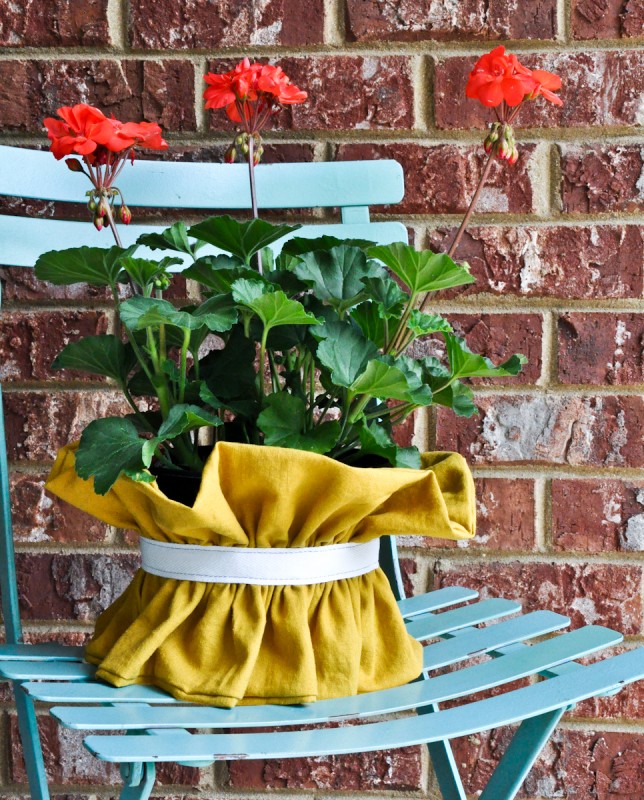 Turns out my flower wasn't horrible and everyone liked the ruffle too!  The cover is super quick and easy to make, and it would be fun to play around with different fabric and ribbon combinations!  Happy sewing!
Here's what you need:
– at least one yard of home dec or outdoor fabric (measure your pot to figure out exactly what you need)
– any ribbon of your choice (I actually used a lightweight strap)
– coordinating thread
Instructions:
Step 1:  Measure around the widest part of your flower pot and double that number.  If your flower pot measures 12 inches around the widest part, double that number to get 24.
Step 2:  Measure how tall your flower pot is and add 2 inches.  If your flower pot is 8 inches tall, add 2 inches to get a total of 10 inches.
Step 3:  Using the measurements you found in Step 1 and Step 2, cut two rectangles.  For example: 10 inches by 24 inches.
Step 4:  With right sides together, sew around all four sides with a 1/4 inch seam allowance.  Leave a 4 inch opening on one of the short sides to turn your project inside out.  Clip your corners and turn your project inside out.

Step 5:  Press your fabric around the edges to make sure they are relatively flat.
Sew two rows of long running stitches down the middle of your fabric.  I set my stitch length to 5.  Your two rows should not be more than 1/2 inch apart.
Step 6:  Starting on one end, pull the bottom thread (bobbin thread) to gather your fabric.  Work your way to the center, then start pulling from the other end.  If you do this, you shouldn't accidentally pull your stitches all the way out of your fabric.  Gather your fabric until it wraps around your flower pot with at least an extra 1/2 inch on both ends.  So if your flower pot measures 12 inches, you want your cover to be 13 inches to allow for seam allowance.
Step 7:  Cut a piece of ribbon or a strip of fabric of the bias (it won't ravel when cut on the bias) that is length of your fabric and extends 2 inches past it on both sides.
Step 8:  Sew your ribbon to your fabric.  It should cover up your running stitches.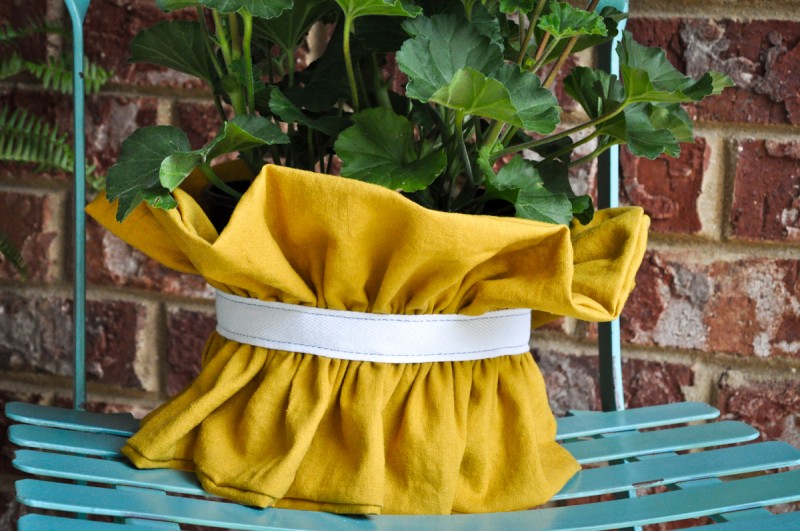 Step 9:  Fold your project in half with right sides together.  Sew your short ends together with a 1/2 inch seam allowance.  Cut any extra thread or ribbon tails and turn your project right side out.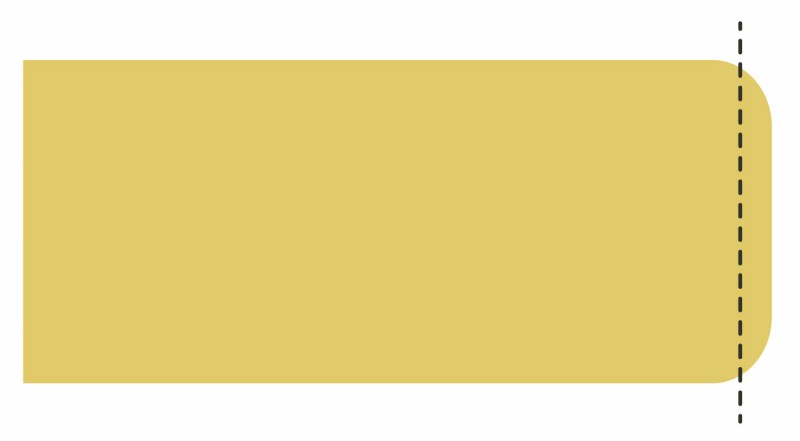 Put the cover on your pot and share the prettiness with a friend!  A short and simple little project to try for Mother's Day!