Let's have a sew along! This poinsettia wall hanging is such a great holiday project.  It features Evy's new Festive Foliage designs stitched out on felt and sewn onto a quilted background.  The perfect addition to your holiday decor!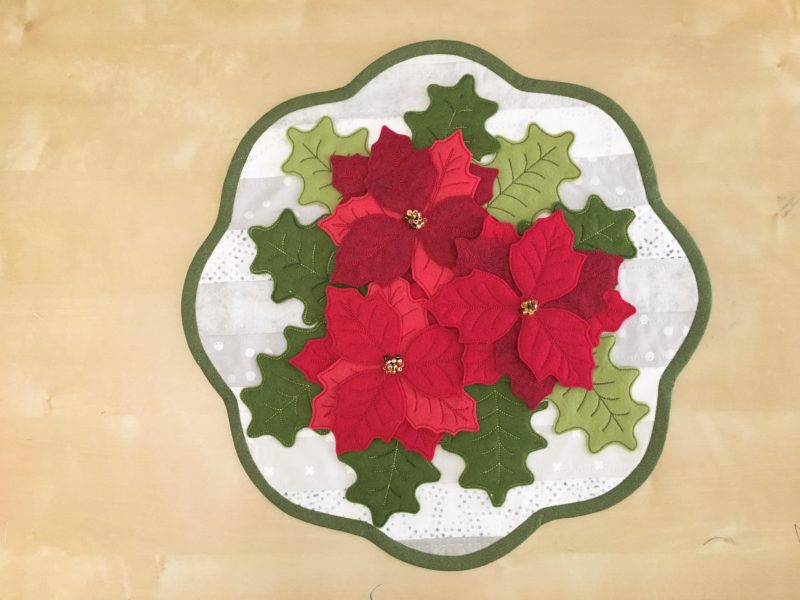 Evy recently asked if I would help her start a group on Facebook to share sewing/embroidery projects and videos with her awesome followers.  Of course, I jumped right on board! If you haven't already joined the A Bit of Stitch Facebook Group, you can find that link here. You'll want to join soon, because we're starting our first sew along on Monday!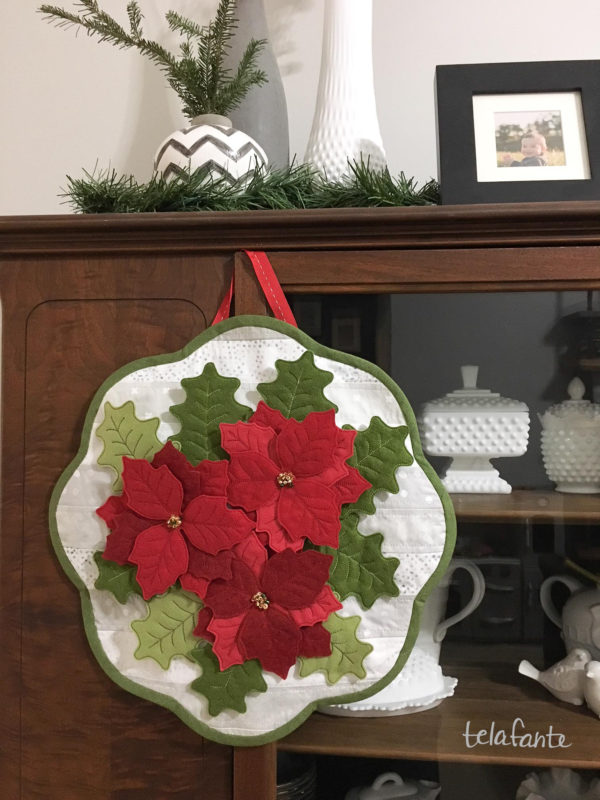 We're going to make this Festive Foliage wall hanging, and you can use this link to download both designs for FREE!  A gift from Evy to you awesome group members, but it's only available for 24 hours, so don't miss out! Here's a basic layout for the sew along and a list of supplies you'll need:
Day 1: Gather your supplies!
Day 2: Stitch and cut out your poinsettias and holly leaves. If you have time, go ahead and put poinsettias together and add centers.
Day 3: Piece and quilt your background. Sew your flowers and leaves to the finished front.
Day 4: Sew front of wall hanging to the back and sew on your binding. Don't forget to add little tabs or a sleeve for a dowel to hang your finished project. You'll want to add them before you sew the front and back together.
Materials:
For a single poinsettia:
– 2-3 shades of red (and maybe one shade of green)
– coordinating thread (Remember you can use regular weight sewing thread if you wish.)
– sheer cut away stabilizer
– beads, buttons, pom poms or anything gold/yellow for center
For a single holly leaf:
– green felt
– coordinating thread (Variegated thread works nicely!)
– sheer cut away stabilizer
For wall hanging:
– completed poinsettias and holly leaves
– 8- 10 strips of background fabric that measure 2 inches wide by 21 inches long
(You can also make Evy's quilted background with the free pattern found here.)
– fabric for 2" binding cut on bias
– 21 inches by 21 inches of batting (I used Babylocks Soft and Stable, and it's super great… Especially, if you plan to quilt on the Sashiko!)
– dowel or ribbon to hang wall hanging
– fabric tabs for ribbon or fabric sleeve for dowel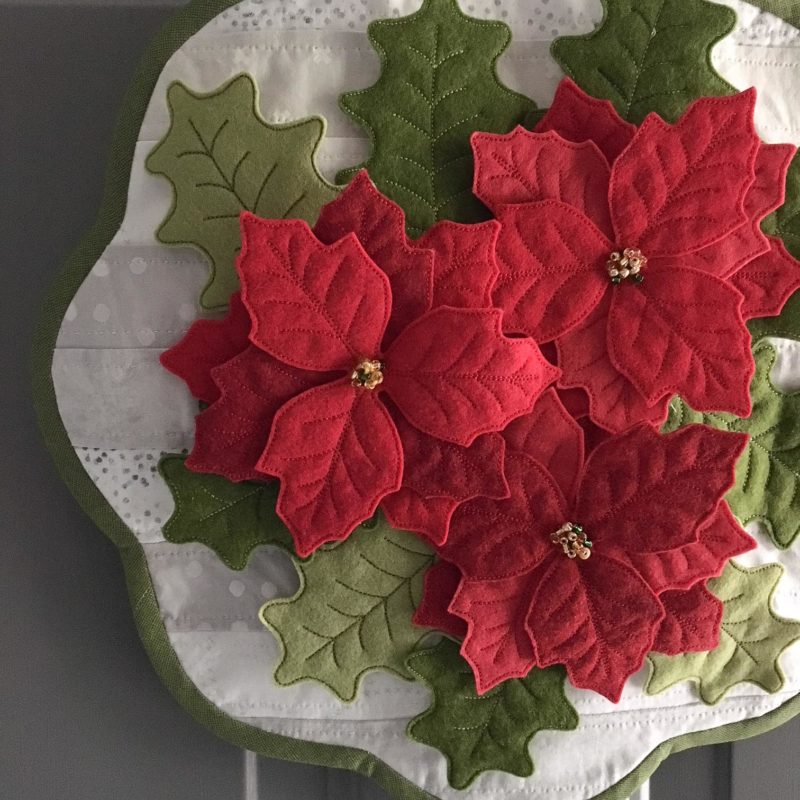 Gather your supplies this weekend because we start stitching on Monday! Can't wait to see all your beautiful finished projects!