Did you know Baby Lock is celebrating National Serger Month right now?  They have so many great projects that you can make with a serger including the Carnation Skirt that Evy over at A Bit of Stitch created. It's such a fantastic project that you can make almost entirely with your serger.  What little girl wouldn't love to twirl in this ruffly little skirt!  Kate is totally into everything ballerina right now, and she LOVED her skirt.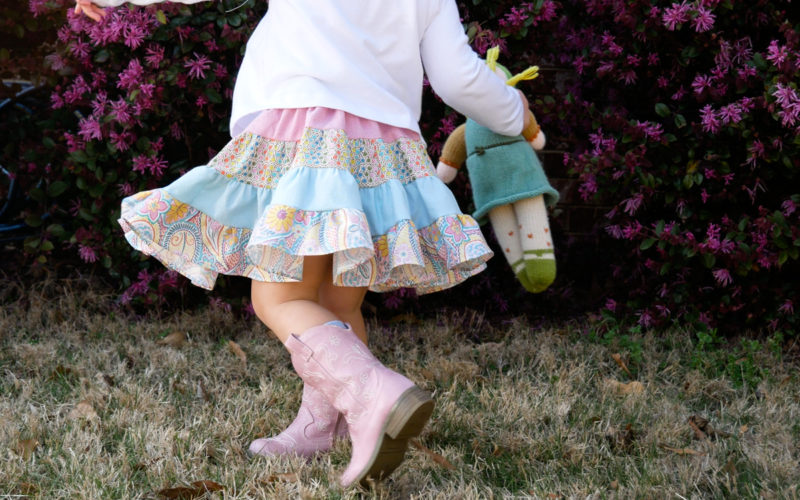 I was super excited to make a how to video featuring the Carnation Skirt.  You can follow along with me as I make Kate a skirt and read Evy's blog post with detailed instructions here.  Join in the fun for National Serger Month and make a Carnation Skirt for a spunky little girl you know!
Click here to see all the online video projects for the Sip 'N Serge event during National Serger Month.
There are so many tips and tricks and things to learn about making with your serger.  I've already bookmarked several of them to go back and try!
Click here to sign up to attend a Sip 'N Serge event at your local Baby Lock Retailer!