I thought I'd used all of this polar bear double gauze, so I was super excited to find this hidden away in my fabric stash!  Double gauze is such sweet fabric and perfect for sewing projects for little ones.  Luckily, there are so many different prints out there now!  This double gauze snuggle blanket is mini sized and only measures about 16 inches by 16 inches.  I'm hoping that baby girl will enjoy cuddling with it when she gets here!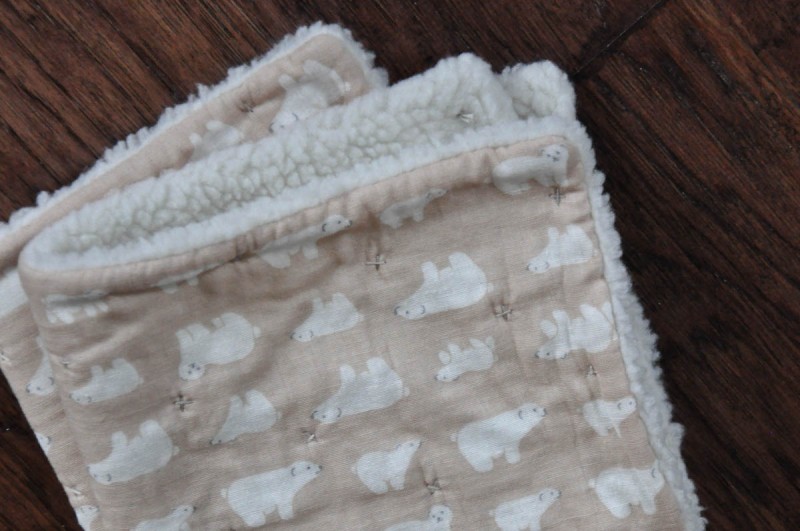 The back of the snuggle blanket is sherpa fabric, and the two layers are tied together with Sulky 12 wt. Petite thread.  I didn't want the ends of the thread to show on the top of the blanket, so I tied it with the ends on the sherpa side.  I love the little x's on the double gauze!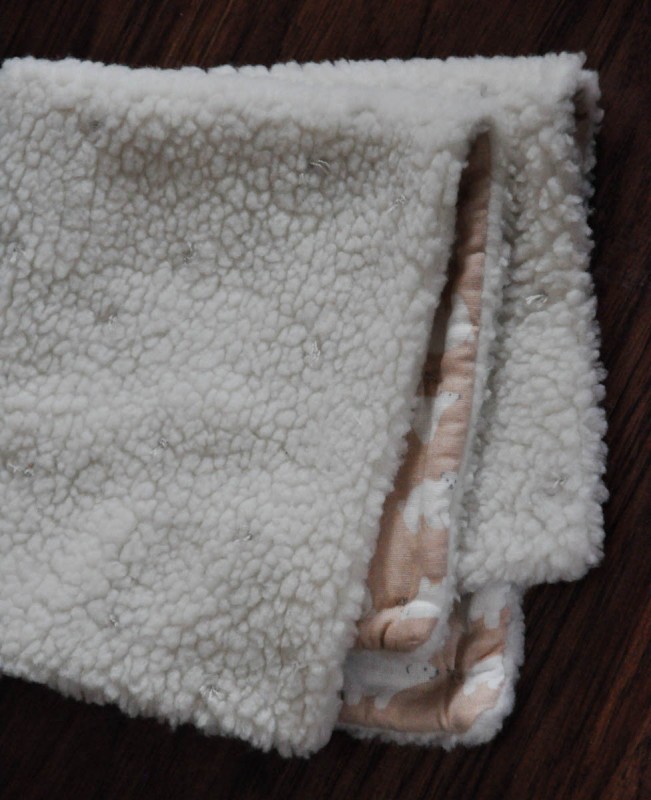 When the blanket is washed it has a crinkled, cuddly feel to it.  Perfect for any little one to snuggle with around the house or on the go.
To make your own little snuggle blanket:
Cut your double gauze into a square that's the size you want.  This one was cut to 17 inches by 17 inches.  Cut a square out of your sherpa fabric the same size as your double gauze.
With right sides together, sew around the four sides with a 1/2 inch seam allowance and leave an opening (about 3 or 4 inches on one side should be fine) to turn your blanket inside out.
Turn your blanket inside out, and sew the opening closed by hand.
Pick out your thread or yarn to use for tying your layers together.  You can make little x's like I did or just sew a single stitch.  I chose to have my tails on the sherpa side, but you can make your tails on the double gauze side if you like.