A few days ago, I suddenly realized I hadn't made any burp cloths for baby girl!  How could I forget such an obvious project like burp cloths?  I rummaged around and found some scraps of double gauze and pulled out this awesome knit by April Rhodes.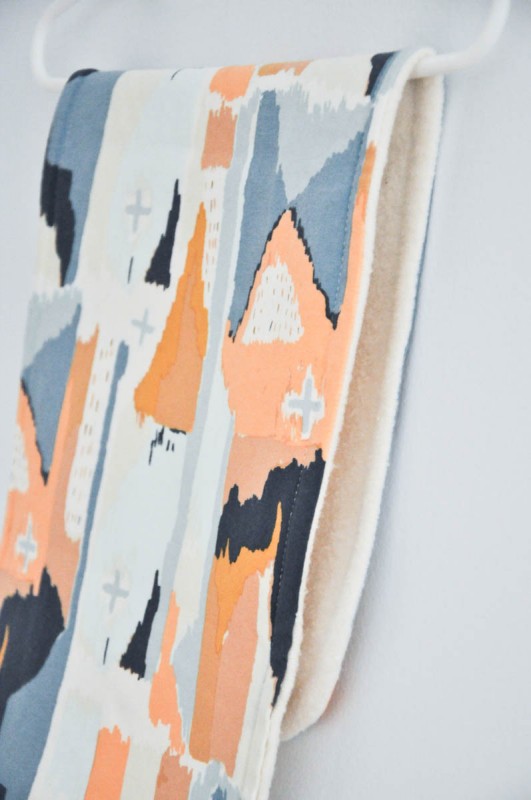 The first one I made is about 22 inches by 9 inches.  It's knit on one side and organic fleece on the other.  It is so soft and wonderful, and I can't wait to use it!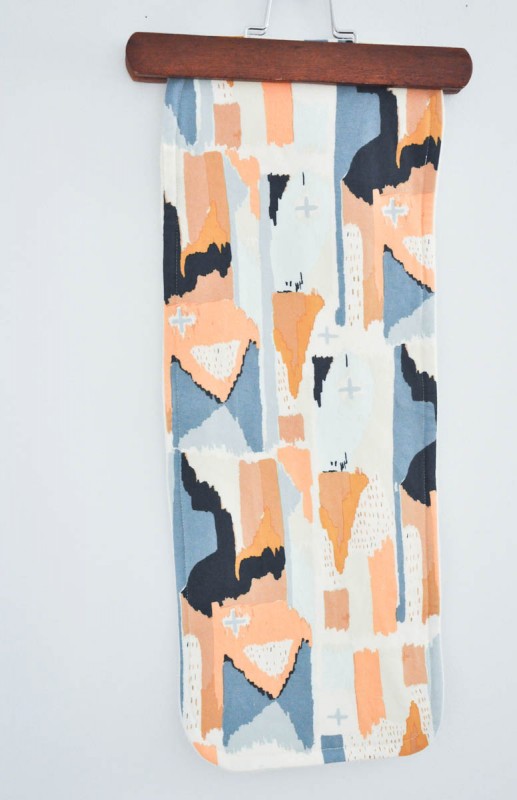 I wanted to make these burp cloths long enough that they wouldn't slide off my shoulder and still come down long enough in the front to help with any major spit up episodes.
The next two burp cloths I made are double gauze on both sides.  These are lighter weight and slightly shorter because I was using scraps that I had left over from other projects.  They are still longer than your average burp cloth and still just as soft as the knit/fleece one.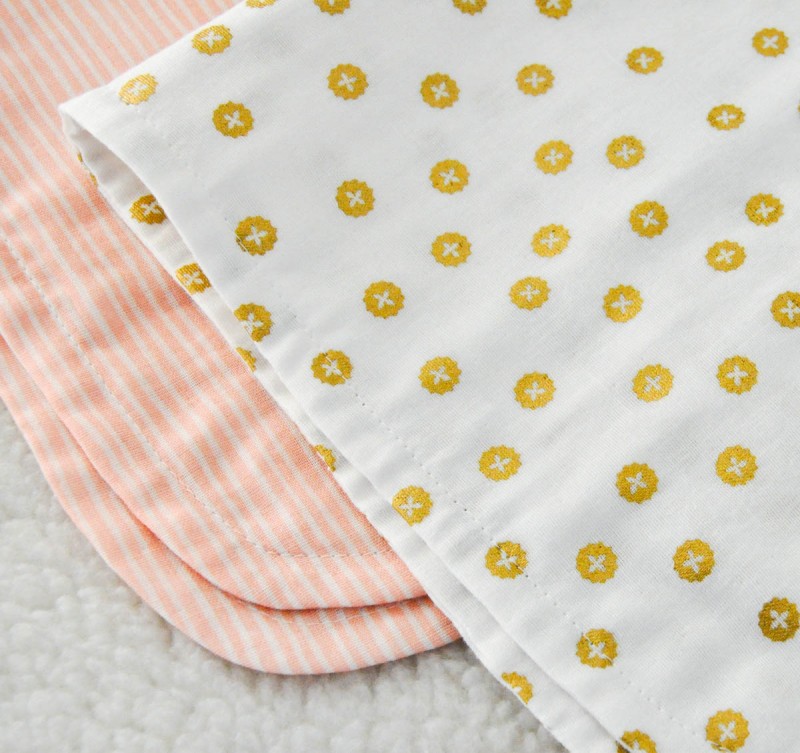 Don't you just love these prints!  Pretty much anything Kokka prints is just beautiful, and this metallic dot print is no different.  I mean really… It's shiny!  How could you not like it!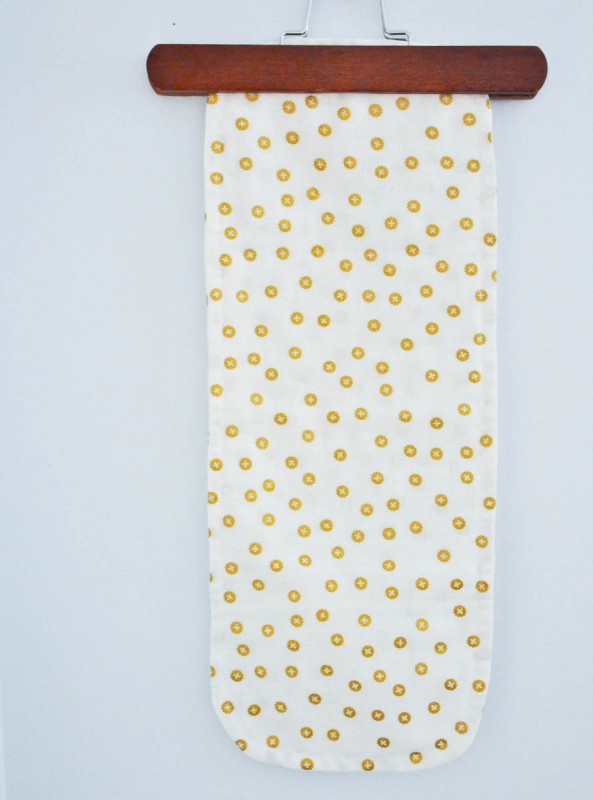 I must really like Japanese fabrics because this peachy pink stripe is also a Japanese print.  Who knew I would ever use so much pink!  There are several other colors in this collection, and I had a hard time not buying all of them!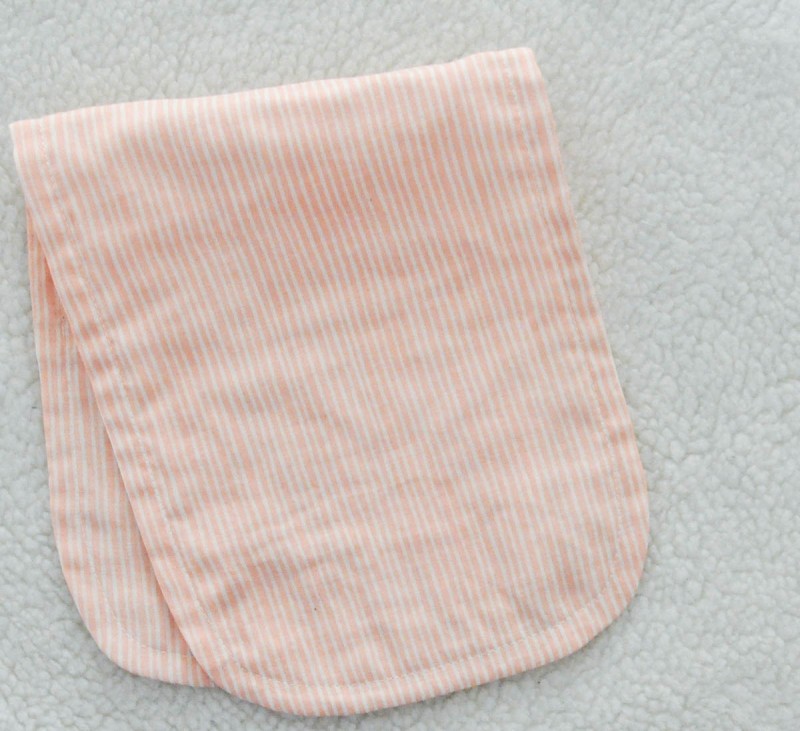 These little beauties were so fun and easy to make that I really just want to keep making them!  You can never have too many burp cloths, right?
Want to make your own?  There's a tutorial coming soon!  You could easily make a set of these in less than an hour!  (That's if you aren't pregnant and running around after a toddler…)  Check back in a few days for the tutorial!