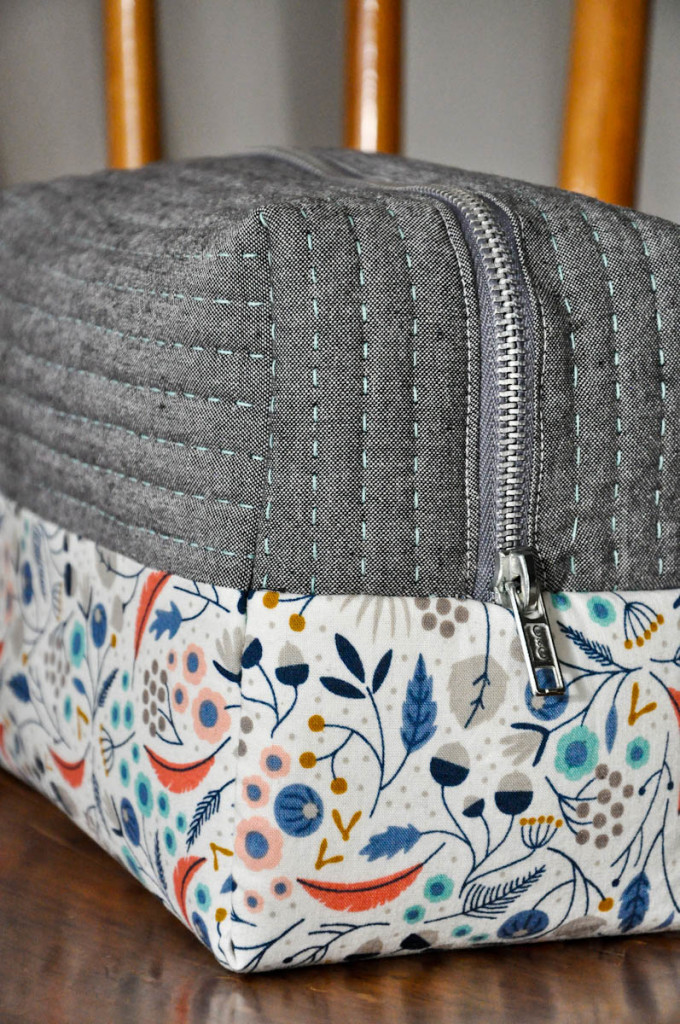 One of my sewing goals for this year is to make at least 10 new projects that I've never attempted before.  I'm hoping that I can learn some new sewing skills and master some old ones!  It's only the middle of January, and I've already got one project down: A boxy cosmetic bag!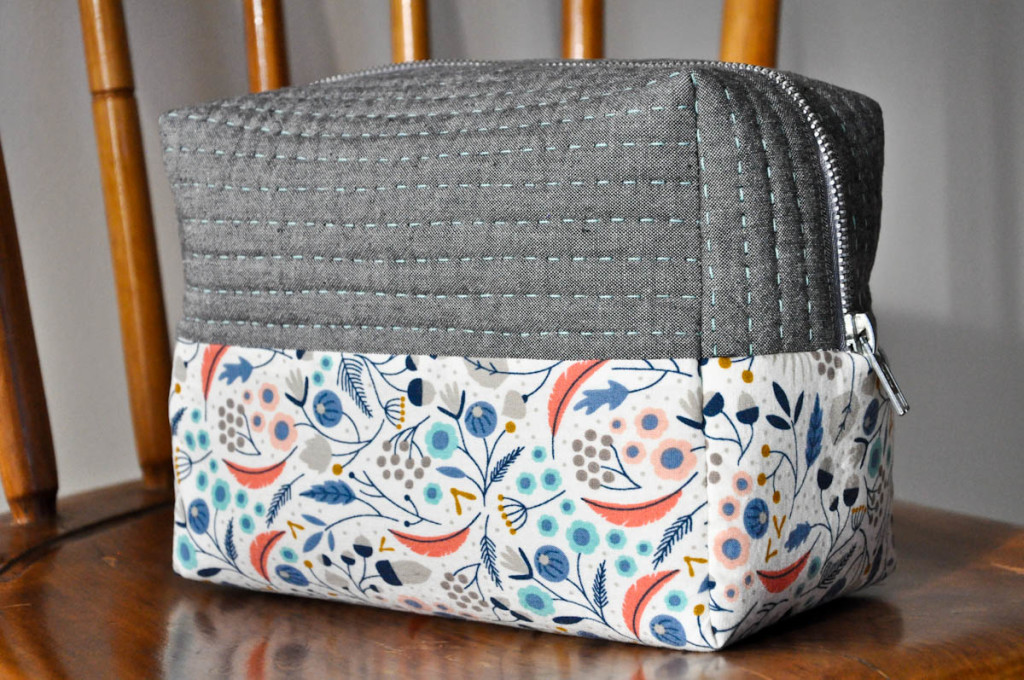 To tell you the truth, I was always kind of hesitant about making one of these, because who wouldn't be intimidated by a zipper with a lining and boxy edges?  First go round… Yeah, I wanted to chuck it and find a new project, but I loved the way the chambray fabric and Elizabeth Olwen print made it look.  So, I tried again.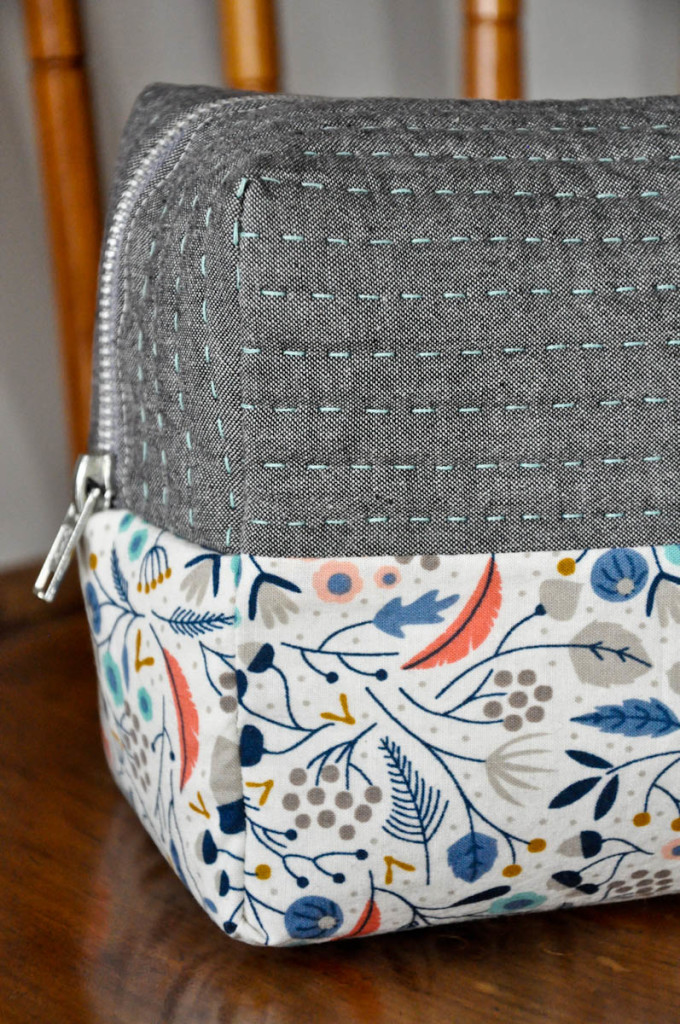 And I can barely stand how adorable it is!  I'm going to have a really hard time giving this one away!  I added some Sashiko stitching on the chambray fabric and sealed its fate as the cutest cosmetic bag!  Don't you just love those sweet stitches!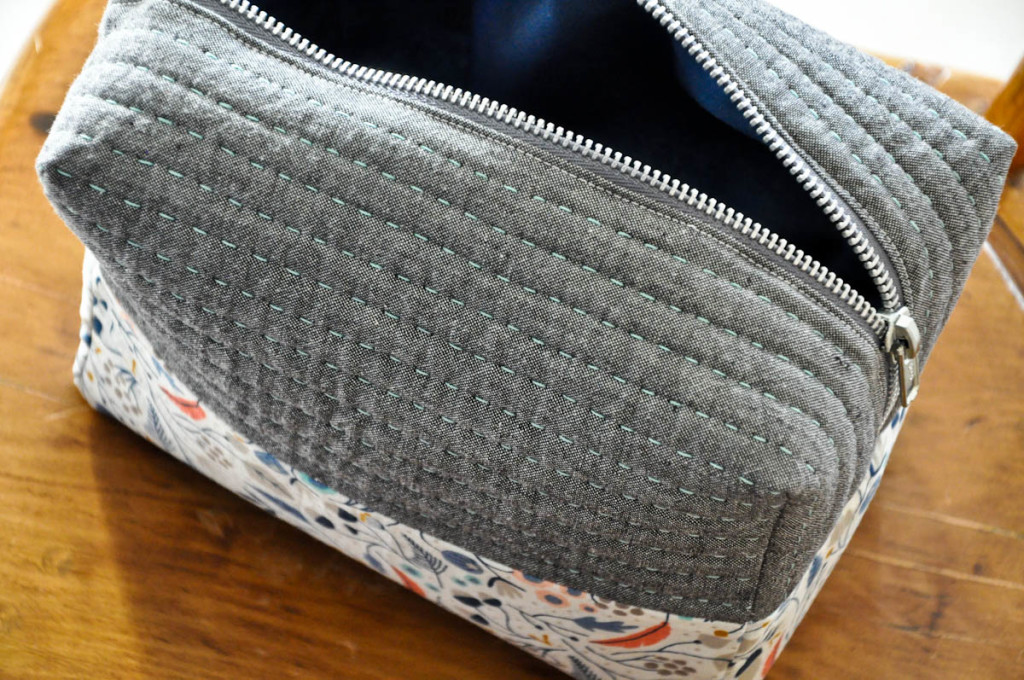 Oh, and did you notice the zipper?  The chunky, metal teeth add a little more charm to this boxy cosmetic case.  For some reason, the metal zippers add a little more appeal than the plastic ones.  Is that just me?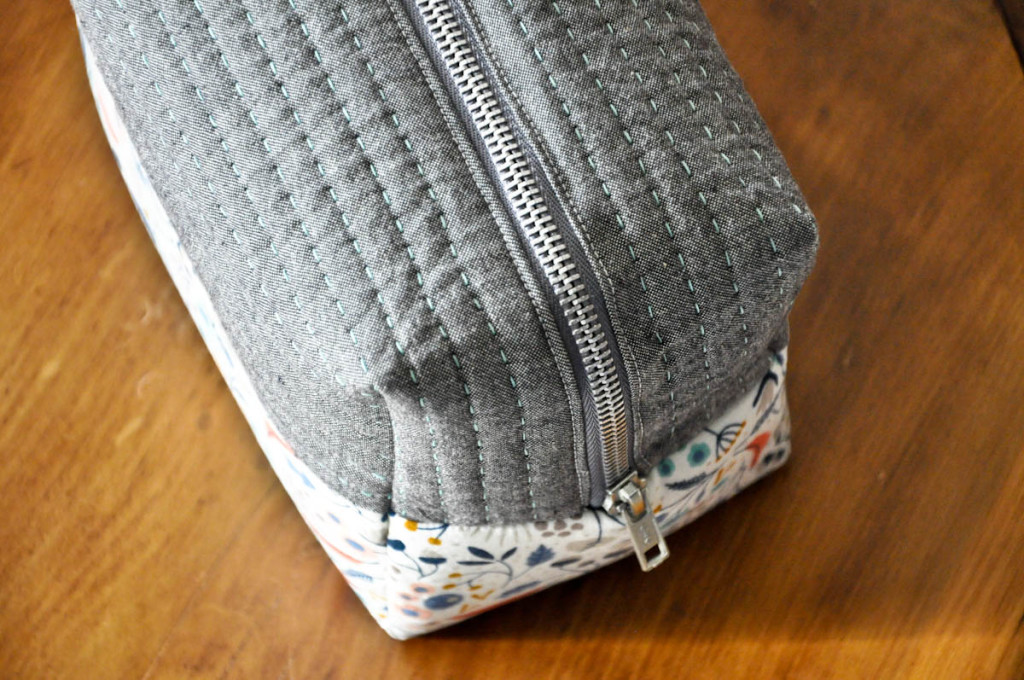 The bag measures 4.5 inches by 7.5 inches, and it is 5.5 inches tall.  It has plenty of room to store all your cosmetics when you travel.  When you're home, it's pretty enough to sit on your bathroom counter and hide away the clutter that tends to gather around the sink.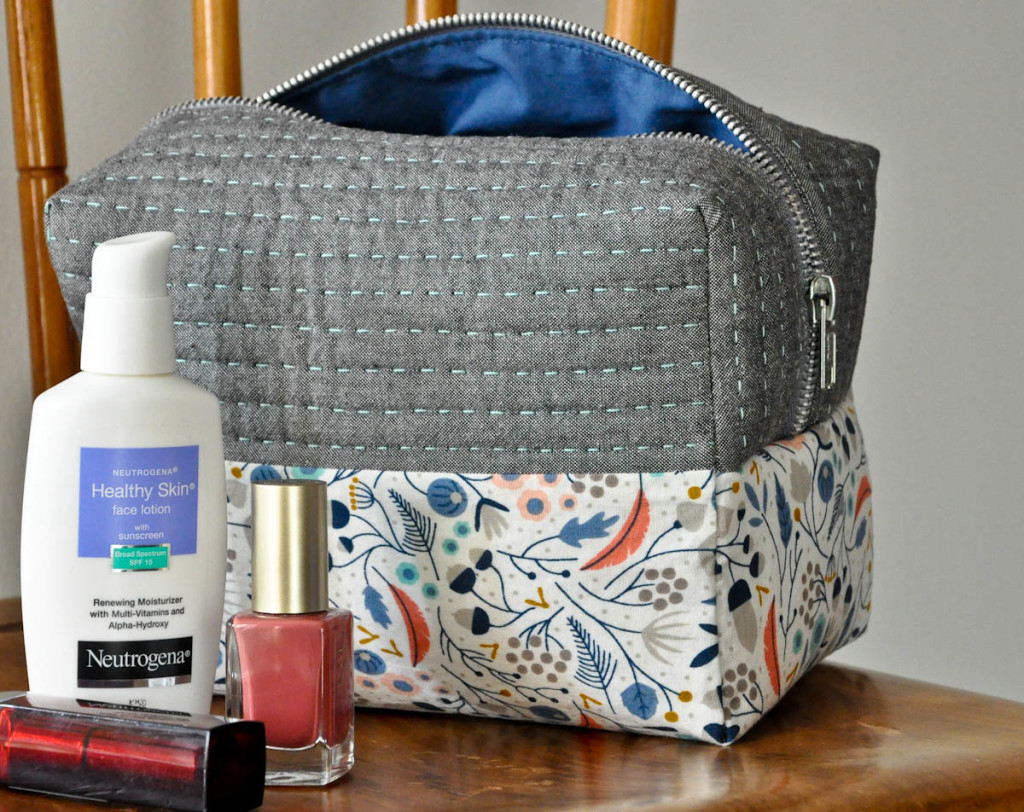 If I'm feeling adventurous, I plan to make a tutorial for this project.  You know you really want to make these for all your friends!  Or maybe just make a few for yourself!