Who knew that sewing for boys could be so much fun!  It's going to be such a challenge to switch my brain over to sewing for this girl when she gets here!  I found this adorable Kokka Transportation fabric online back at the beginning of the summer and these cute straps at the Joann Fabric.  I knew the straps would go perfect with this print and decided to make Des a little man bag to carry stuff in for trips.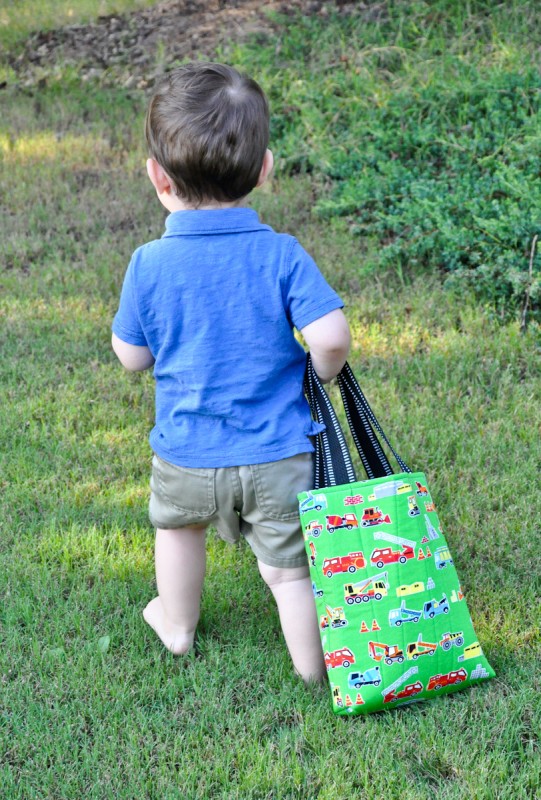 It's a little big for him to manage right now, so he ends up dragging it around… (This scatter brain mama totally forgot that the lawn man had sprayed that day, so looks like this little bag is already headed for the wash…  Don't worry, we gave his little feet a good little wash too.)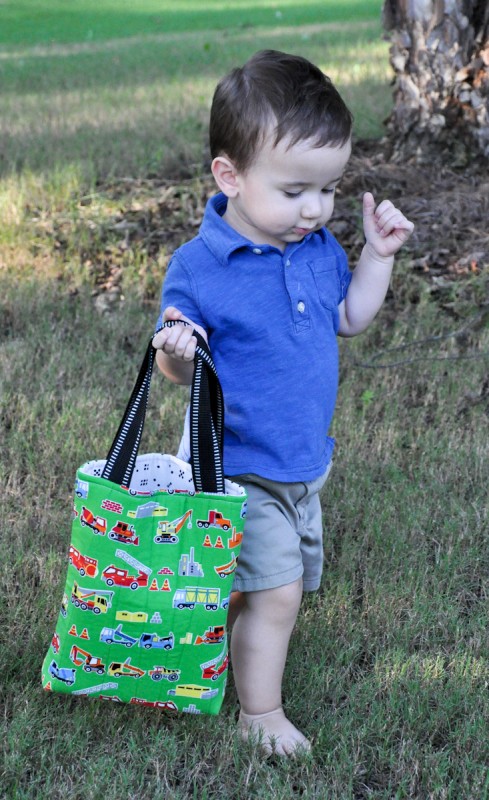 Des is totally into cars and trucks these days, so he loves the bag.  He already had a few books and matchbox cars inside it.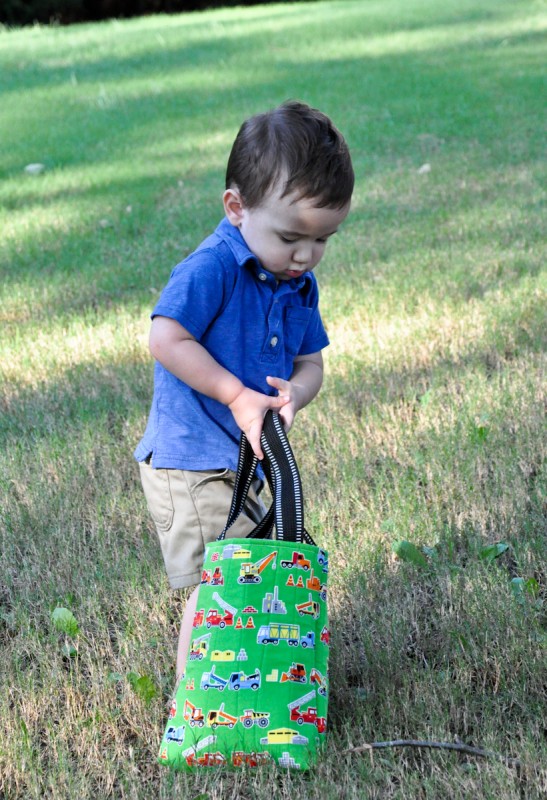 I used Annie's Soft and Stable to make the bag sturdy and sewed random rows of stitches to quilt the main fabric to the soft and stable.  The inside is lined with this cute little polka dot fabric.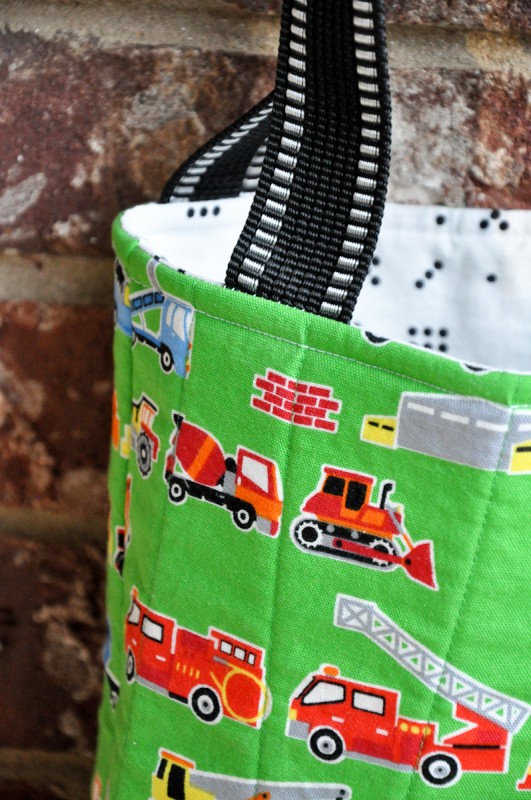 I love these quick and easy projects that I can accomplish while Des takes a nap!  And that Japanese fabric!  I wish I could find more!