This Japanese fabric by Kokka is one of my favorites.  Actually, I love anything by Kokka, but these little bears and race cars are just the cutest.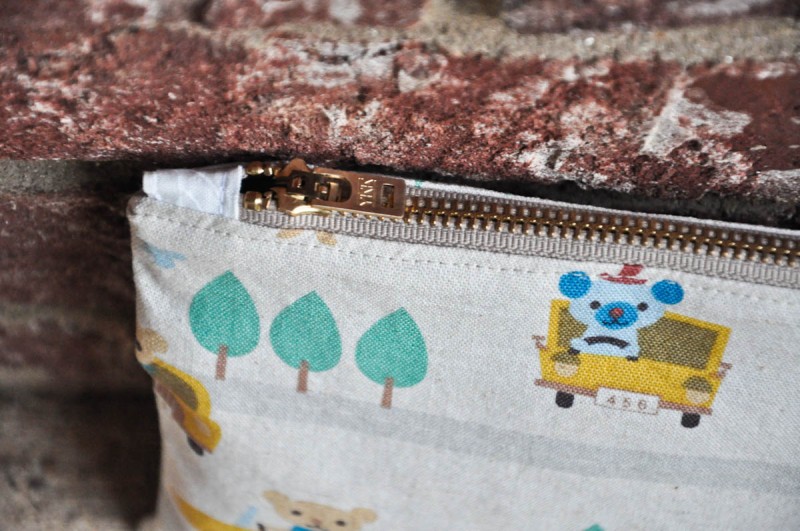 The Kokka fabric is a linen/cotton blend, and the lining fabric is 100% cotton.  You know how I love chunky metal zippers, don't they add the perfect amount of charm?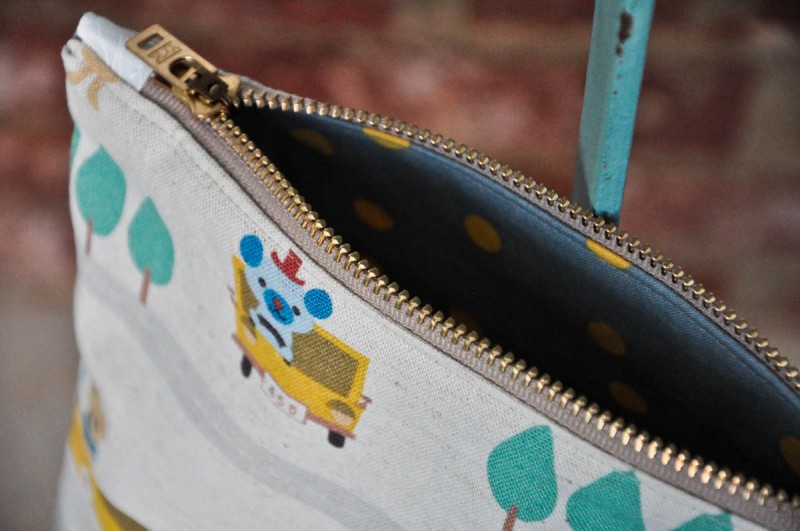 The zipper tabs give the pouch a nice finished look.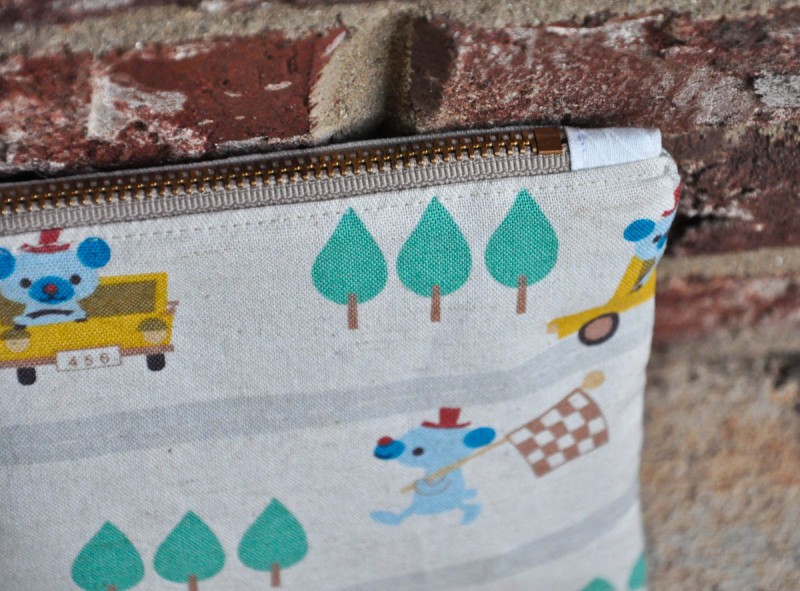 Want to know the best thing about this sweet little pouch? It's listed in my etsy shop!  Click on the shop link to check it out, but hurry because there's only one available in these fabrics!